Rack Cards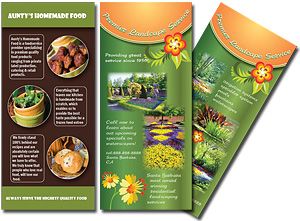 Sometimes you want to communicate more information than you can fit on a business card but not so much that you need a brochure. A rack card might be just the right solution. Its size and cost makes it a great choice to highlight your product, services, or location.
Stocks
100# Matte White Cover
120# Gloss White Cover
Print
Full colour, digital inks, single or double sided, full bleed is not a problem.
Sizes Available:
4" x 9"

Like to get some more information? Feel free to contact us via the form below and one of our representatives will be happy to get back to you to discuss your specific project.