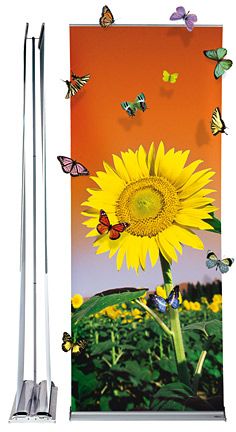 Double Banner Stand
When the traffic is coming at you from all directions, the Double Banner stand is your answer.
Comprised of the same sturdy construction as the Classic line, this display package allows for two facing graphics to maximize your trade show or product coverage. They can be used to easily divide areas off and can create an excellent focal point in the center of your stand, forming an island display around which there is a natural flow of visitors.
Placing two separate banners in an L formation is also a great way of making a backdrop to your display or presentation by placing a podium display in front of the angled banners.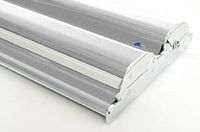 Stock

7mil low glare satin finish vinyl

Print

Lightfast colour inks requiring no additional protection, both durable and vibrant. Two panels per unit, each panel printed on the face side.
Like to get some more information? Feel free to contact us via the form below and one of our representatives will be happy to get back to you to discuss your specific project.