Specialty Dry Inks
Specialty Dry Inks help you outshine your competition!
Now you can add richness to your digital print projects without breaking the bank. Whether your project is small or large, Silver and Gold Metallic Dry Inks can be used to add lustrous metallic effects to highlight headlines and variable content, enhance metallic appearance or achieve realistic silver and gold tones—without the added cost of offline foil stamping. You'll get a premium look—and premium results—for precious little additional investment.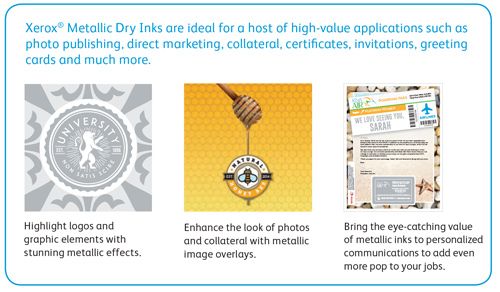 Integrating Metallic Dry Inks with your design is simple. You can also draw attention to specific areas of an image or document by applying spot treatments.
Metallic effects with Xerox® Silver and Gold Metallic Dry Inks are more than digital simulations. They are real metallic inks containing embedded metallic flakes for a stunning, full-metal effect.
Use them to:
• Dress up your brand
• Create unique and breathtaking visual effects
• Add keepsake value to certificates and awards
• Induce a sense of quality and luxury
Consider Metallic Dry Inks for:
•  Incorporating your logo and graphics that have Silver or Gold.
•  Highlighting headlines, names, and important elements to ensure that they shine.
•  Simulating or enhancing a metallic appearance in images with a tint overlay.
---
Clear Dry Ink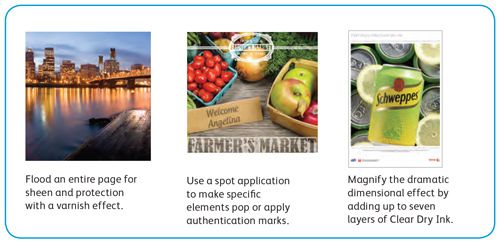 Clear Dry Ink stimulates creativity with multiple ways to enhance applications. Effects can be easily applied in the design phase, or added to existing jobs at the print server without altering the source file.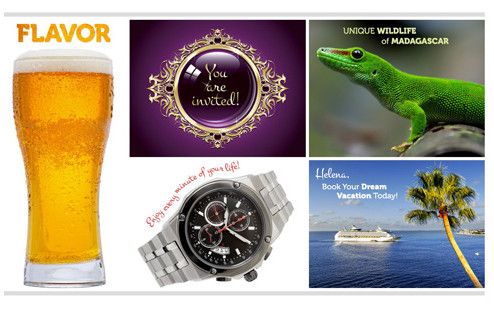 Metallic Inks File Prep Tutorials
Please view the tutorials below to learn how to prepare your files to take advantage of Island Blue's Metallic Inks. If you have any questions, please feel free to contact Bill at x203.